Earth Hour 2014 - Saturday, March 29 2014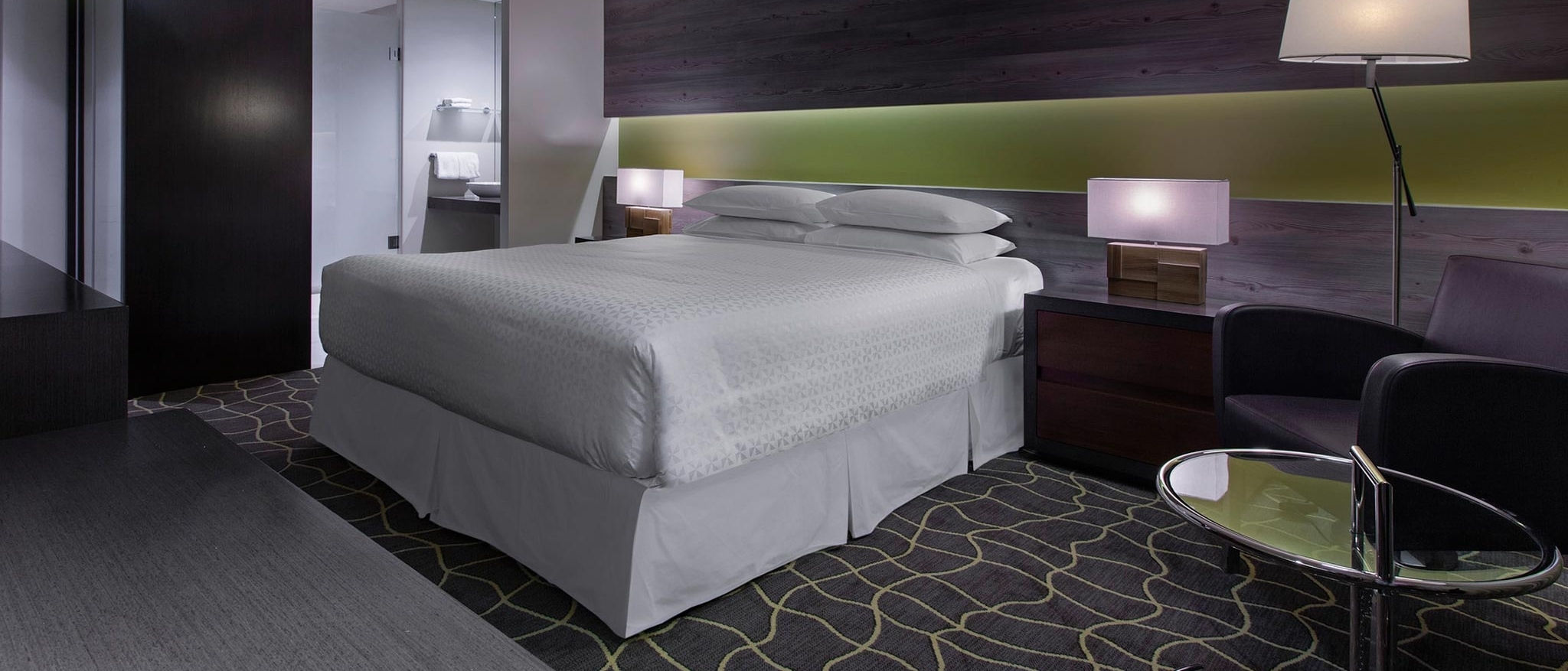 At 8:30pm (20:30) local time on Saturday, March 29, 2014, towns and cities around the world will come together in the largest environmental movement to protect the one thing that unites us all – planet Earth. Earth Hour is a global effort to emphasize the threat of global warming and the need to reduce carbon emissions. It has become a powerful symbol that all of our "small steps" can have an impactful and lasting difference on the health of our planet.
To support this great event, we will turn off all unnecessary lights within the hotel for one hour from 8:30pm to 9:30pm on Saturday March 29. We invite you to turn off all unnecessary lights and join us in The Best Brew bar for a drink and complimentary canapés by candlelight from 8:30pm - 9:30pm.
"It is during our darkest moments that we must focus to see the light" – Aristotle Onassis
FUN FACTS
If one million people shut down their office PC's overnight, we would eliminate up to 45,000 tons of CO2 per year.

9,760 pounds of CO2 are emitted each year by a single gas powered car.

130 million cell phones are thrown away in the U.S. every year which equates to 65,000 tons of landfill waste.

634 million people live in low-elevation coastal zones that are at risk for flooding from rising sea levels.

If one million people recycled their metal, plastic, glass, and newspaper, CO2 emissions would be reduced by 211,000 tons.

As much as half an average home's energy use is in heating & cooling.

If every U.S. home received and paid its bills online, annual greenhouse gas emissions would drop by 2.1 million tons.

CO2 levels are higher now than they've been in the last 650,000 years.

Over 25% of America's food goes to waste.
TIPS TO HELP YOU REDUCE YOUR CARBON FOOTPRINT AT HOME!
Boil only as much water as you need. Completely filling the kettle just for one cup of tea releases 125 cups of CO.

2

Upon replacement, swap old incandescent bulbs with low-energy CFL's.

Unplug appliances that you don't use frequently. Most electronics have a standby mode that siphons energy even when not in use.

Insulate your attic to avoid losing up to a third of your heating through the roof. In a cold climate, make sure the insulation is at least 11 inches thick to get good results.

Heat or cool only the rooms you're using, regulating each room separately with a zone control system.

Check your water-heater thermostat and lower it to 120 degrees Fahrenheit.

Keeping the coils at the back of your refrigerator dust-free will improve efficiency by up to 30%.

Wash clothes in cold water when hot or warm water is not needed.

Pass your old cell phone on to charity for recycling.

Plant trees to provide summer shade and block winter winds.

Use native plant species to landscape around your home. They will grow better, require less watering and may also get shipped a shorter distance to get to your local nursery.

Eating locally grown produce will cut back on the environmental impacts of transportation.

Utilize reusable bags for all your shopping.
HOW TO REDUCE YOUR FOOTPRINT AT WORK!
Carpool. If the average commuter carpooled every day, he or she would save five hundred gallons of gasoline, and 550 pounds of pounds of exhaust emissions.

Switch off lights and equipment when not in use especially when leaving the office for the weekend or vacation.

Use a task lamp to focus light just where you need it rather than lighting your entire office.

Go paperless! Print only what you absolutely need to and always print double-sided.

Reuse waste printouts for scrap paper.

Reuse boxes and packaging for shipping.

Use staple-less staplers.

Use refillable pens, pencils, and markers.

Use reusable labels and reuse file folders

Ditch the bottled water and switch to a reusable water bottle.

Don't use disposable stirrers. Just pour in your sugar and milk first and then add coffee.

Use fewer paper napkins.

Recycle paper, bottles, cans, and glass.
For more information please visit www.earthhour.org